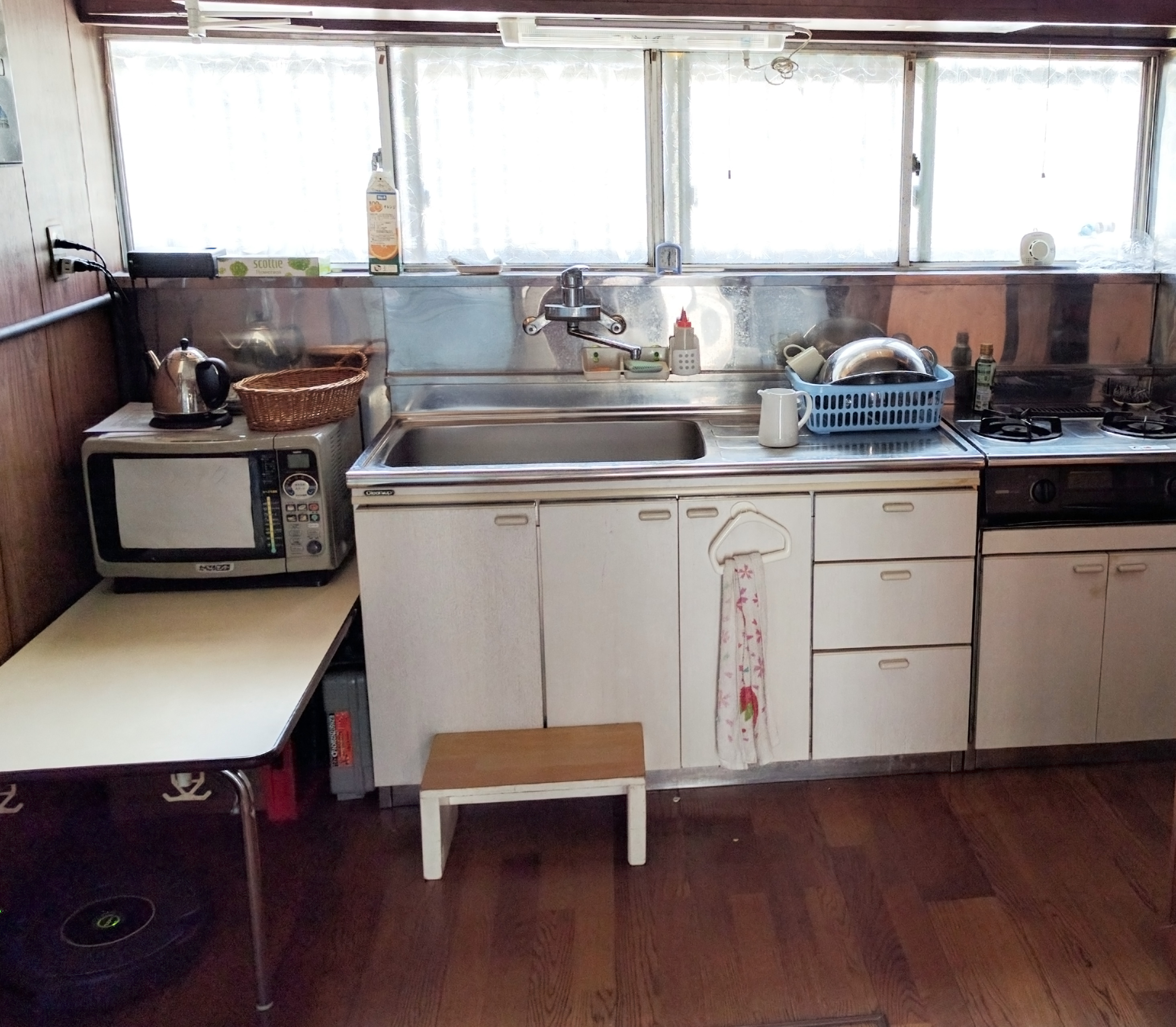 Full Kitchen
Our fully equipped kitchen is used not only to teach cooking and cleaning, but also value and math. We have a menu from which the students can choose to make something: Tea service, Pancakes, Doughnuts, Popcorn, Shaved Ice, vegetables and cookies.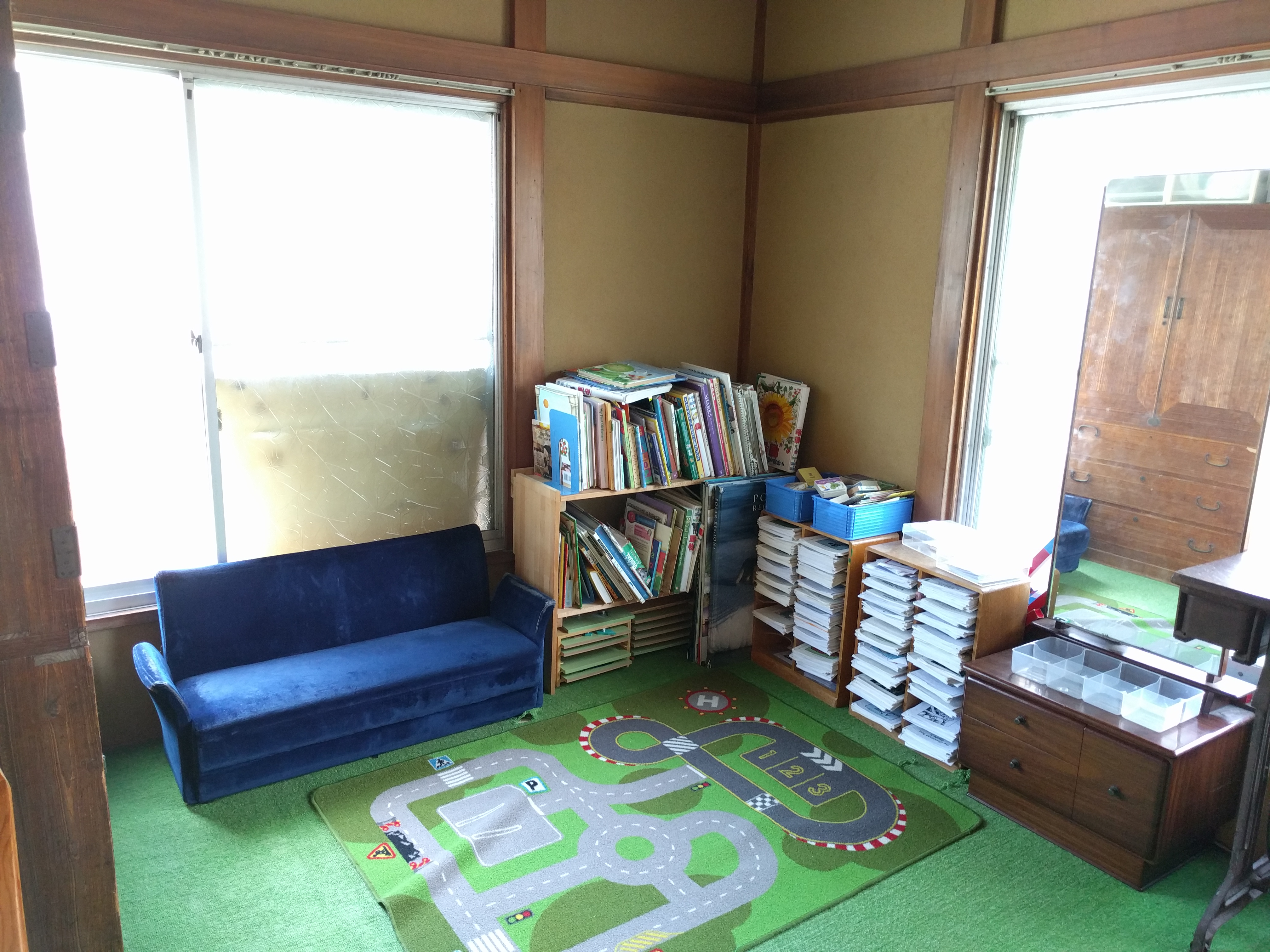 Library
We have several English and Japanese books covering many subjects and reading levels. Whether is 'big trucks' or 'tiny insects', we have a full spectrum of subjects to choose from.
Main Room
The main room is used for most arts and crafts, as well as counting and math. Group learning happens in this multi-purpose room, from singing songs to writing and drawing.